21 in total. 21 outstanding heritage sites open to the public, inviting you to travel through time. The castles, abbeys, museums and medieval citadels in Cathar Country will immerse you in History; the history of the men and women who lived here, the history of the stones that built these places and the history of Catharism.
The route you will take is a journey. Here, time slows down to the rate of gorges being forged by the power of water, it clings to the winding countryside of Corbières and suspends itself over the edge of the Pyrenees. Stunning views Mountain-top fortified castles, overlooking a non-existent border: after almost being forgotten, they are enjoying a resurgence. The Abbey and its village nestled in the hollow of the valley. The history of these castles and abbeys is deeply intertwined with Catharism... and ends up with Occitan coming under the authority of the kingdom of France. The fiefdom castles were a refuge for the Cathars; Kings Philippe, Auguste, Louis IX transformed them into a string of stunning citadels, in a hitherto-unimagined defence system. Eight centuries later, this unexpected architectural prowess is being recognised, and today it is a candidate to become a UNESCO World Heritage Site.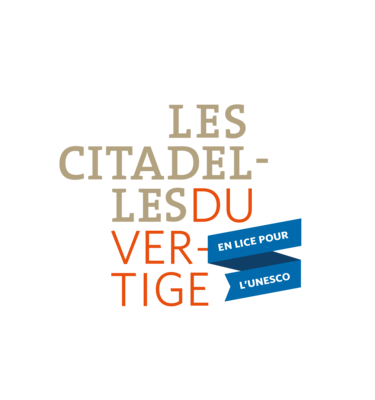 In search of international recognition, it is also necessary to first conserve and value this cultural, natural and landscape heritage, as a major part of the quality of life of its inhabitants. This success can only come from committed citizen engagement and an integrated, sustainable and welcoming economic activity for our visitors. Connecting paths, historic paths, this is the daily life for the residents of the Aude region.
Connecting paths, historic paths, this is the daily life for the residents of the Aude region.Come and share our treasure